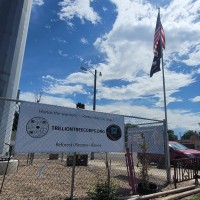 Photo Gallery La Junta 4th of July TCOH Some of the photos and video of the event on the 4th of July for AL Post 9, La Junta, Colorado. Honoring our Veterans is such a heart moving part of our work in TTC. Thank you to all those whom supported thi...
Read More Info
---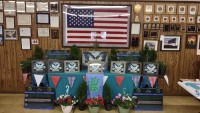 Events starts on
July 2, 2023, 11:00 am
to
July 2, 2023, 5:00 pm
Byline:
Smith
|
Published: 06/09/2023
Join Trillion Tree Corps as we return to Buena Vista for the 2nd of three Celebration of Heroes events honoring seven distinguished Veterans from Post 55, District 12 of the American Legion of Colorado. We will be planting seven more beautiful Bru...
Read More Info
---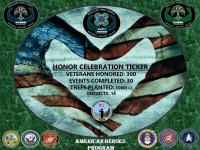 Byline:
Smith
|
Published: 06/12/2023
HONOR CELEBRATION TICKER VETERANS HONORED: 300 EVENTS COMPLETED: 30 TREES PLANTED: 1000(+)
Read More Info
---